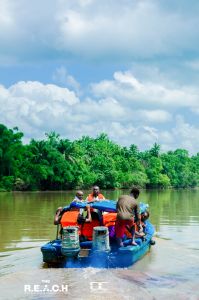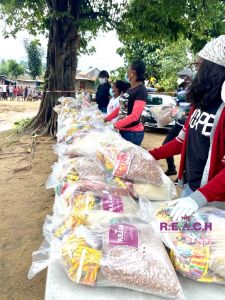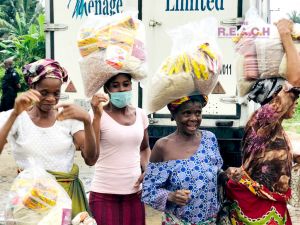 Over the course of eight(8) months , COVID-19 has impacted nearly every area of our lives. As we continue to find safe and flexible ways to live in reality with this virus, it's important to reflect on what we've learned along the way.
It's been a really tough year for everyone; from the fears, worries, lack, hunger to undeserving millions of deaths all over the world.
A ll these circumstances sum up the efforts people make in order to survive. Many are living with the consolatory words: "it's the hope that sustains".
The sole reason why a group of well-meaning and empathetic Nigerians tasked themselves to impact the lives of others.
The same hope that drove us through this journey of compassion and love for humanity. Weeks of scouting certain locations where a large population of people unable to fend for themselves turned into weeks of ensuring that the less-privileged are provided with nourishing food.
Though the trials exist but the tussle and rigor that we were made to undergo grew into The Reach and its volunteers showing up over the weeks through genuine intentionality that gave our beneficiaries the reason to smile with the assurance of life.
"Though the mountains surround you but an helper coming through for you is just so heavenly". Those were the words of a co-volunteer as she saw the smile on the face of an aged woman as she received her Christmas gift during our Christmas/last outreach of the year 2020.
That day, I watched that man smile with a heart of gratitude as he received his palliative. He was speechless and when asked about how he felt about his Christmas gift, all he could do was laugh like a baby who got a new toy from Santa. That smile meant so much to us.
It was an amazing last outreach, same organization, same people, with the same energy. It's fair to say this year has been one of the toughest years, especially for the homeless, the elderly and other vulnerable people in Nigeria but the REACH foundation came through for them almost every week and that made the difference in their lives.
Despite the uncertainty around Covid, the REACH foundation has managed to adopt ways by which help and love have been extended to the vulnerable.
To conclude an hardworking year visiting communities both on land and water, volunteers gathered to make merry and thank God for making impacts in the lives of others.
14 plus weeks, 2000 plus households, indeed it was all about intentionality, it was about love and care.
We hope to do more in the coming year and be the reason behind people's smiles. From all of us at the REACH foundation, we wish you a prosperous and charitable new year.