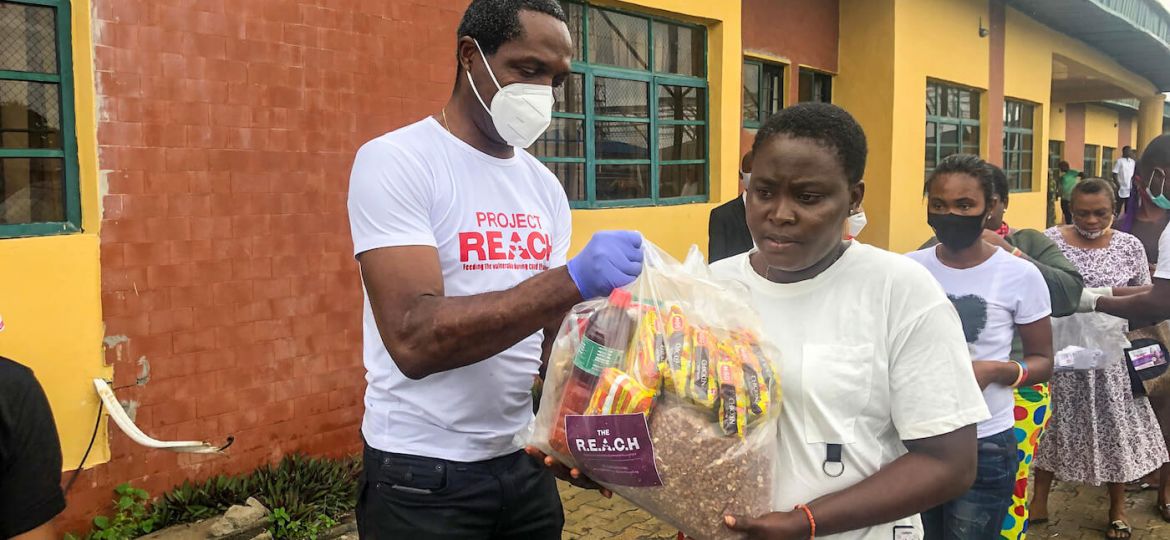 Do you have an answer to why it rains each time we have an outreach? Is there a reason for the downpour? It was another outreach but this time on a Friday and again God sent down his showers of blessings. 
The waves bounced between the distinct colors of the water as volunteers pondered about how the two colors in the sea couldn't even cross paths. In the same way, our mission abounds in different locations as we don't know where we will be for the outreach. People differ and our attitudes towards this simply explain how no two persons are alike in their acceptance of charity.
The energetic and insistent attitude of the volunteers as they set out to extend love to the people at Abonnema. It was undoubtedly incredible seeing the excitement on the faces of the volunteers knowing they are making an impact even as the rain showered on them. 
Some of us must have been through some challenging situations, some of which have been so difficult and we have never thought we would get through them because it seems to us that no one cares or they are too occupied with activities and can't even spare a moment to stare at our shrunken faces.
This must have been the situation of those old women and men whose pictures I saw after the scouting, as some of them looked really sick, old and tired. As they welcomed volunteers who came to get data for the distribution they expressed gratitude with smiles seeing that from nowhere some strangers came to show them love. 
A woman said to me in an interview:
"I happy well well, my pikin I no work for them, them no know me but them come give me food".
She was very excited that she was remembered, this meant so much to the volunteers that they made a fellow smile. 
Hearing from the scouting team about the predicament of the people at Abonnema, triggered this great desire to be at the outreach, I saw pictures of old people who are sick but yet left to struggle alone. It prompted me to raising questions. What happened to their children? How are they able to fend for themselves? What happened to the men? As we saw more women than men.
 A volunteer after the scouting said to me "there are more widows in Abonnema, they are old and alone, it made me wonder why any child would leave their old dying mother alone to suffer". 
With all these observations it was wonderful that the volunteers made it to Abonnema to help the needy. The distribution was successful and fun with Pastor Tonye Cole and his Wife Dr. Silvia Cole throwing and giving out palliatives with the volunteers to the people, again they taught us to be intentional and genuine in helping. 
 It was difficult trying to manage a large number of people but we made it! We touched lives! We made people happy!  Almost 500 families received our food packs.